Exploring Ancient Greece!
Let's explore ancient Greece! Look at the map below and click the buttons for more on a couple of important Greek cities. Then scroll down for a timeline of important events and a quick quiz!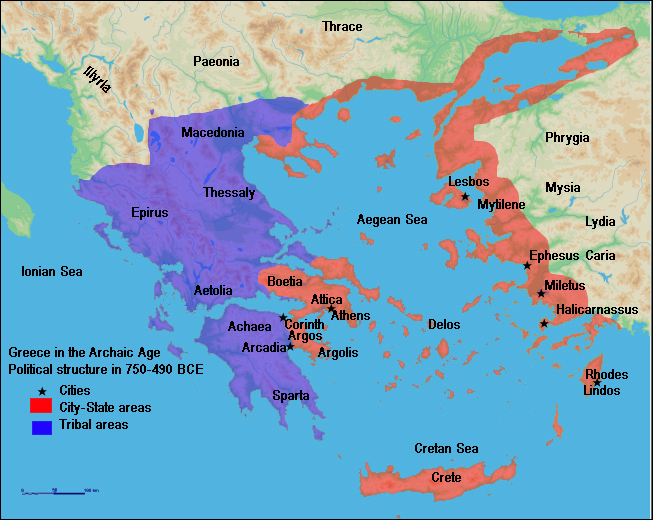 Click on a picture below for more information about that city. Try to find the city on the map.
Now let's look at some important events in ancient Greece. Click each timeline picture below to read about what was going on at that time.
Take the short quiz below to test your knowledge!
Photo Credits: Map: User:Megistias [CC BY-SA 2.5 (https://creativecommons.org/licenses/by-sa/2.5)]