Map Reading Activity
Below are four different maps of Africa. Each one shows something different. Examine each one and answer the questions according to what you see on the map. Click on the question to see the answer.
Political Map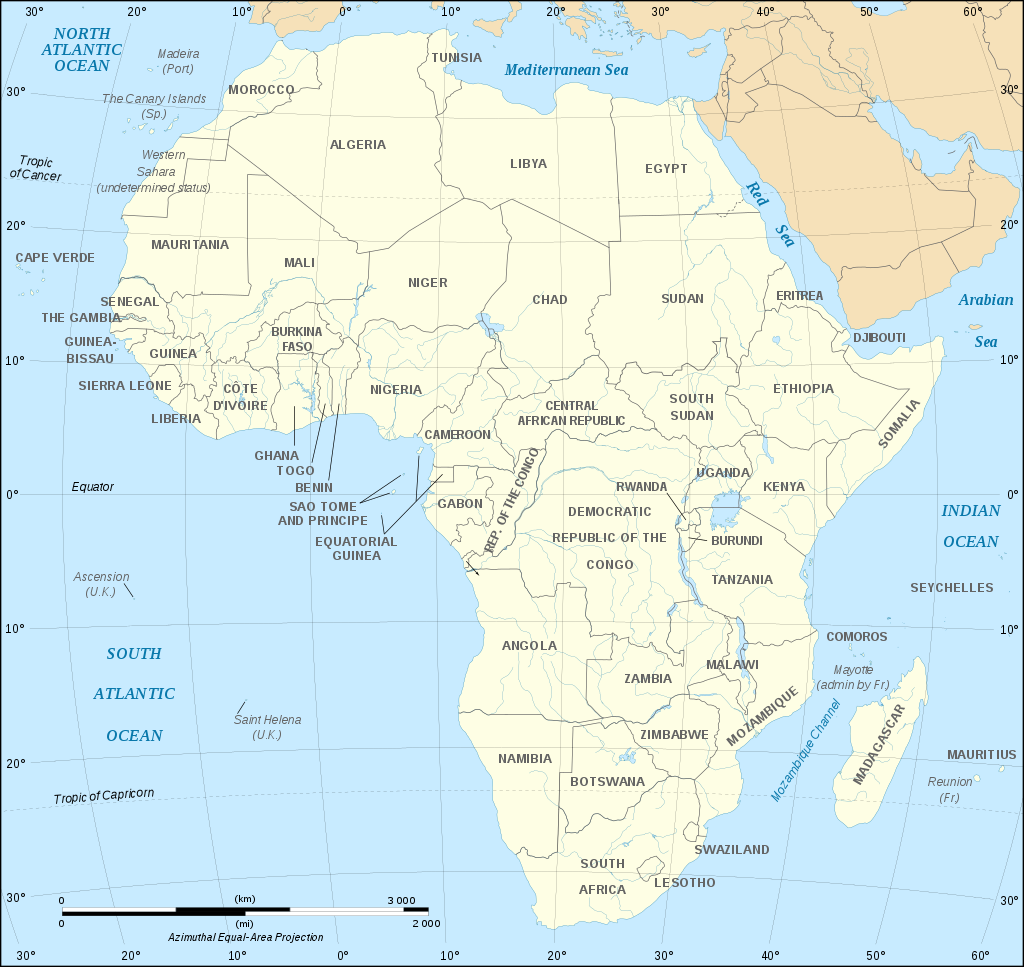 Climate Zone Map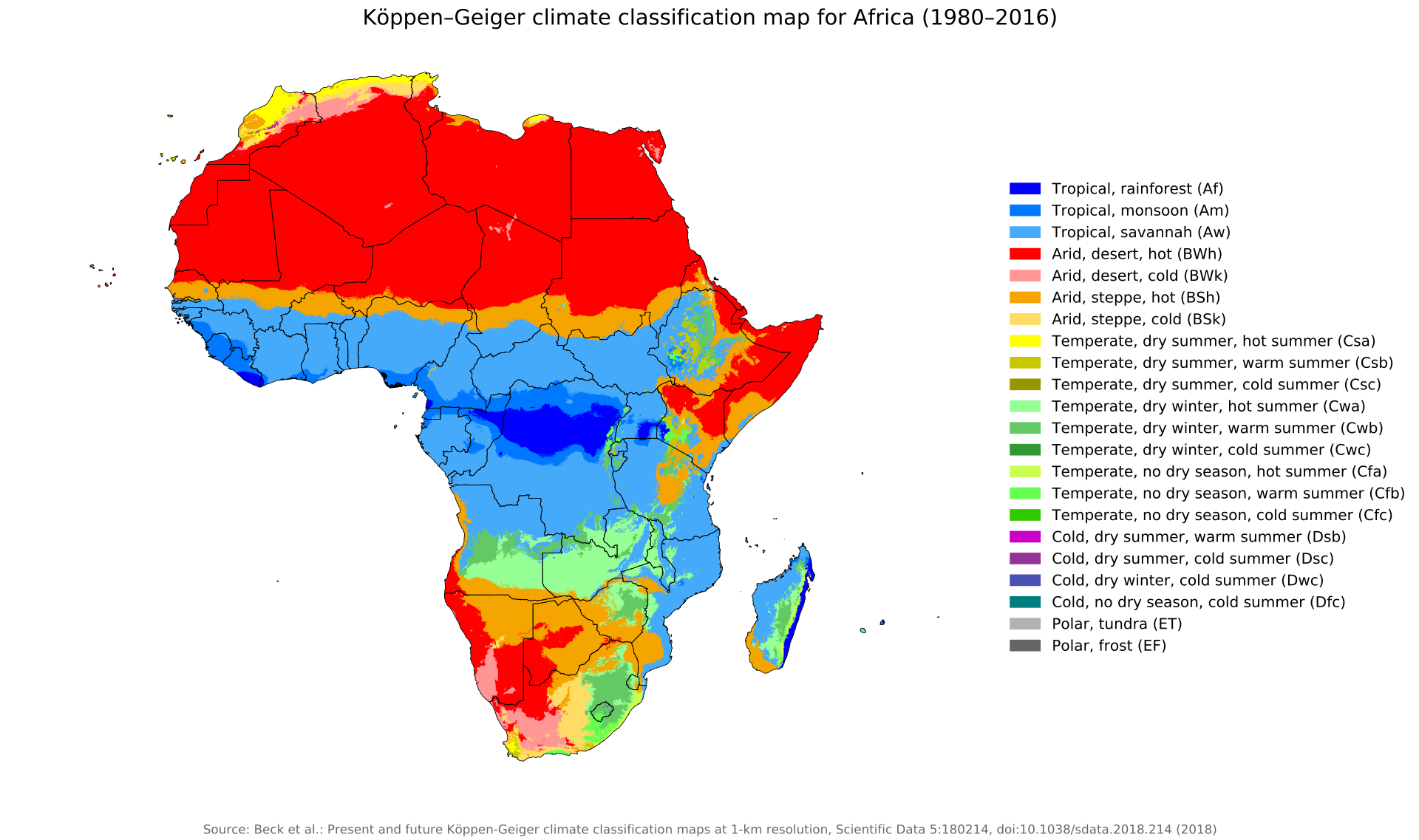 Language Groups Map
The map key is too small to read. This map shows the different language groups in Africa. Each color represents a "family" of languages which are similar to each other.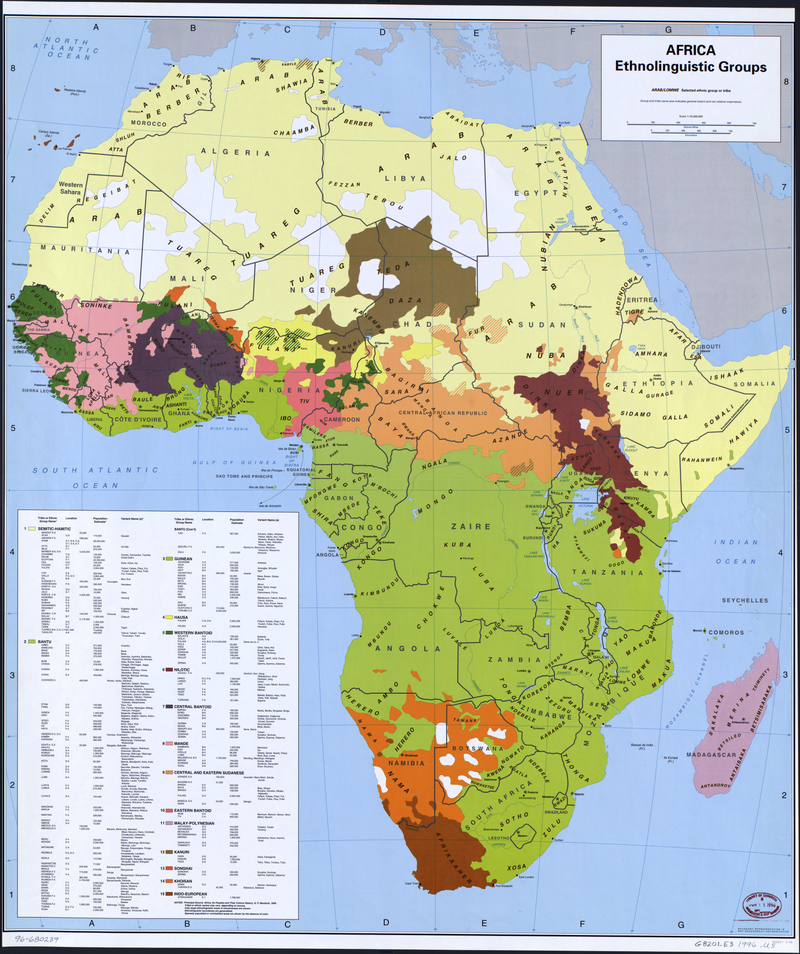 Religions Map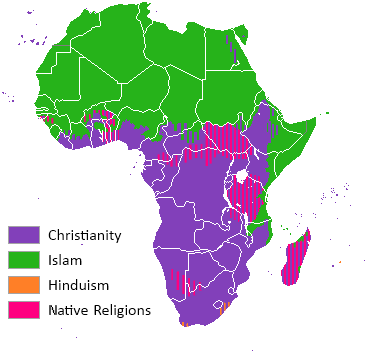 Map credits: Political: By Derivative works of this file: BobarinoAfrican continent-fr.svg: Eric Gaba (Sting - Sting) - African continent-fr.svg, CC BY-SA 2.5, https://commons.wikimedia.org/w/index.php?curid=5387989 Climate Zone: By Beck, H.E., Zimmermann, N. E., McVicar, T. R., Vergopolan, N., Berg, A., & Wood, E. F. - "Present and future Köppen-Geiger climate classification maps at 1-km resolution". Nature Scientific Data. DOI:10.1038/sdata.2018.214., CC BY 4.0, https://commons.wikimedia.org/w/index.php?curid=74672918 Religions: By derivative work: T L Miles (talk)uploader of original revision of Religion_distribution.png was Moshin - based on a vandalised revision of Religion_distribution.png [1]. Unreferenced., Public Domain, https://commons.wikimedia.org/w/index.php?curid=4361001